March 11, 2020 – the World Health Organization declares COVID19 a pandemic.
With the thousands of news flooding the world, it is hard to differentiate factual news from the misinformation coming both from social media and sensationalized news coming from some mainstream media. Distorted information adds to the problem so we need to source our information from reliable sources.
This is not another article to repeat what others have already done, instead, we list here reliable sources around the globe.
Below is a list of links you can access to be updated on the COVID-19 pandemic — things you can do to prevent it.
World Graphs on the Situation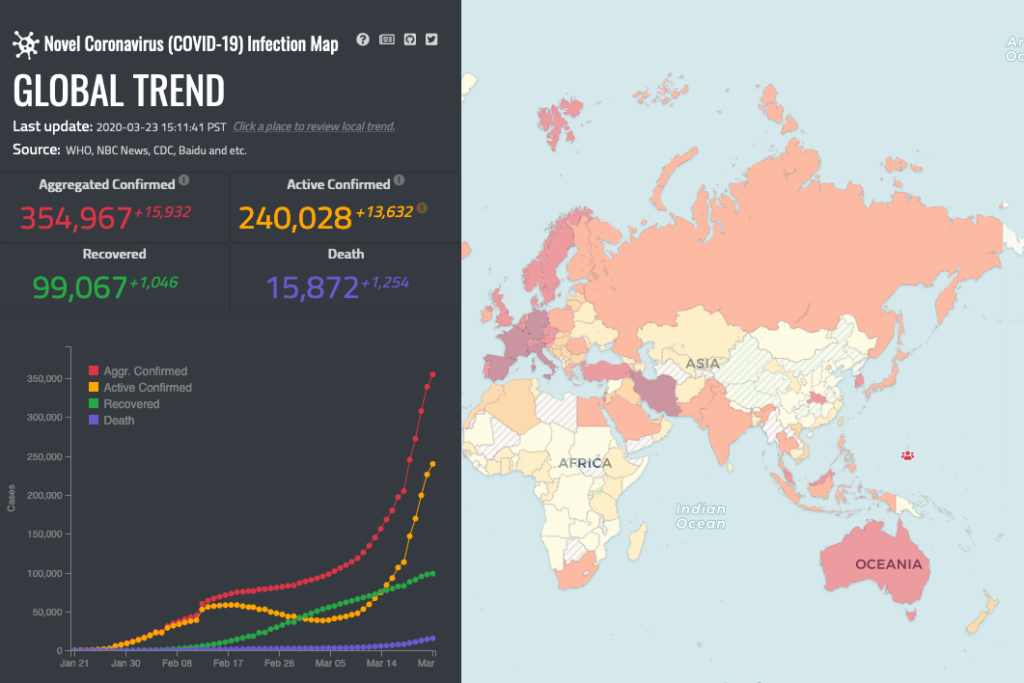 World Health Organization world view
Philippines situation from DOH specific to the Philippines. Note that this data from DOH is not representing all COVID-19 cases in the country, some cases are not recorded within 24-hours of detection. Take note of their caveat displayed on their site.
COVID-19 Global cases by Johns Hopkins University
COVID-19 Infection map by University of Washington
Which countries are flattening the curve – graph from VisualCapitalist.com?
Coronavirus Questions and Answers